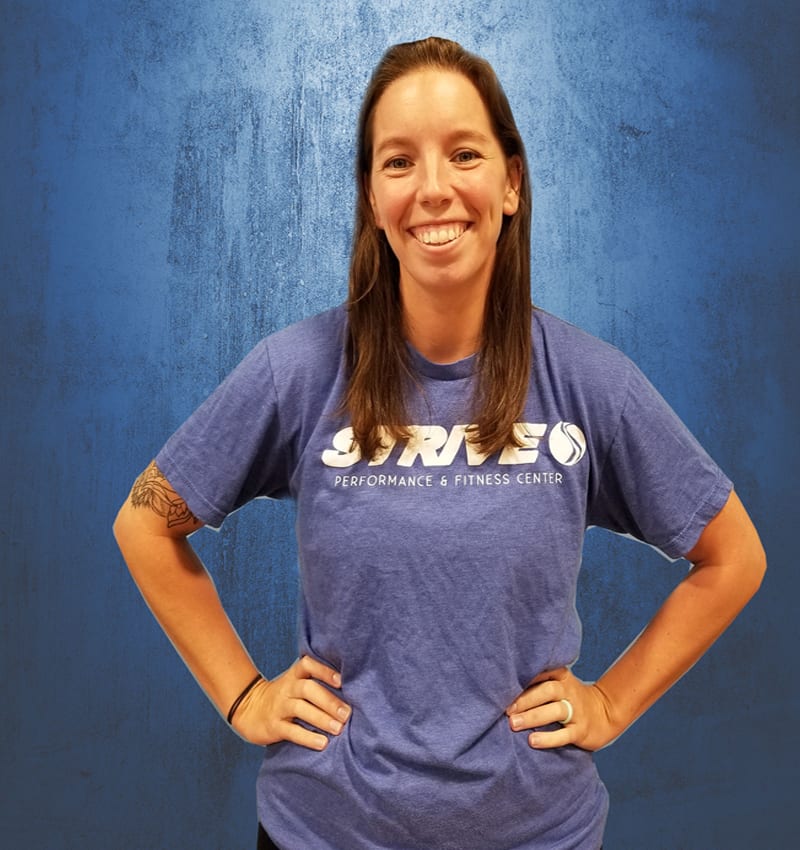 Becky Buja
Nice to meet you, I'm Becky Buja – Personal Trainer and Nutrition Guru.
If you're looking for me, I'm usually either outside, at school teaching, or at the gym giving it all to my clients. People usually call me Beck or Buja, and my favorite way to serve others is to help them find their drive and their passion. The things I am most passionate about are my students, my athletes, my family, health, and helping others. I work with people who need help with training, nutrition, and specifically fat loss. I coach people who are totally into lifting, being healthy, athletics, and who love being outdoors. I consider myself lucky to be able to show them how to be themselves, to reach their full potential, to love and embrace their lives, and to change it for the better.
I've worked with youth, high school, & collegiate athletes as well as adults for the past 9 years. While working in Massachusetts, I predominantly worked with kids, high school, & collegiate athletes. When I moved to North Carolina, I began training Marines & Sailors on Camp Lejeune before moving to Greensboro. I am a Certified Strength & Conditioning Specialist through the NSCA, a Level 1 Nutrition Coach through Precision Nutrition, as well as a Youth Fitness Specialist through the IYCA. I have a Bachelor's in Applied Exercise Science from Springfield College, a Post Graduate Diploma in Strength & Conditioning from the University of Edinburgh in Scotland, along with a Masters of Arts in Teaching Physical Education & Health from UNCW. I've worked with an array of clients ranging in ages 5-95 & all levels of abilities. Through training & nutrition, I've helped countless people drop fat, build muscle, improve their overall health, increase their sports performance, & fine-tune their skills.
Advice to beginners: Just get out & try it. Try new things, new experiences, something you wouldn't imagine doing. You never know what you'll enjoy. Never let anyone discourage you with how you want to improve your health. Find the best physical activity for you & don't stop doing it.
When I'm not busy working on lesson plans or fitness programming, you can catch me hiking, camping, or in a brewery with my husband and adorable pup, Boone!
Some fun facts about me:
1. I'm originally from Massachusetts, and I've lived in North Carolina for 3 years!
2. I'm the youngest of 3
3. I teach middle school math and sports performance
4. I'm a summer camp counselor
5. I enjoy good BBQ and good breweries